So Yesterday Turned Out To Be A Pretty Nice Day
So I took the pups out to my moms house to run and play in the lake.
Lilo had a Blast... Can you tell?
My mom joined us with her pups too.
This Lil guy is Brody. He wishes so much that he was a big dog lol.
Elle also had a great time. =)
Hahahahaha, Elle likes to nip at Lilo when she run, Lilo's never to happy about it,
if you couldn't tell...
I love this picture, They were playing copy cat.
This is by far the BEST picture EVER of Baily.
She's camera shy, so its hard to get her face. She avoids the
camera by sniffing the ground non-stop. So this pic, im in love with
i love the different dementions of the picture. =)
Brody runs his heart out to keep up with my girls.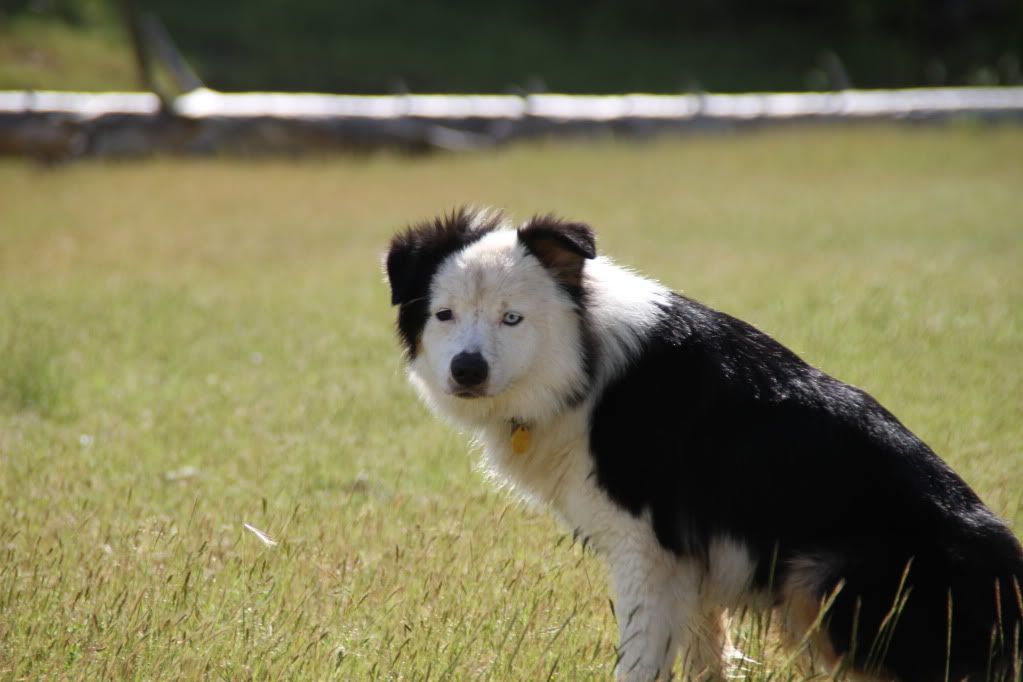 Ells is such a natural doggy model, shes so stunning!
and this one is prob the Best pic of the Day! HAHAHAHAHAHA!!!!
My All time fav of both my girls together.
My hubby thinks they look like wolfs here lol.
I took like 800+ pictures yesterday on our outing, these are just a few of my favs. If you'd like to see the rest, I made a photobucket to hold all my pics (the memory on my comp is running low lol).
So feel free to check em out, there are a LOT of great pictures that i am in love with.