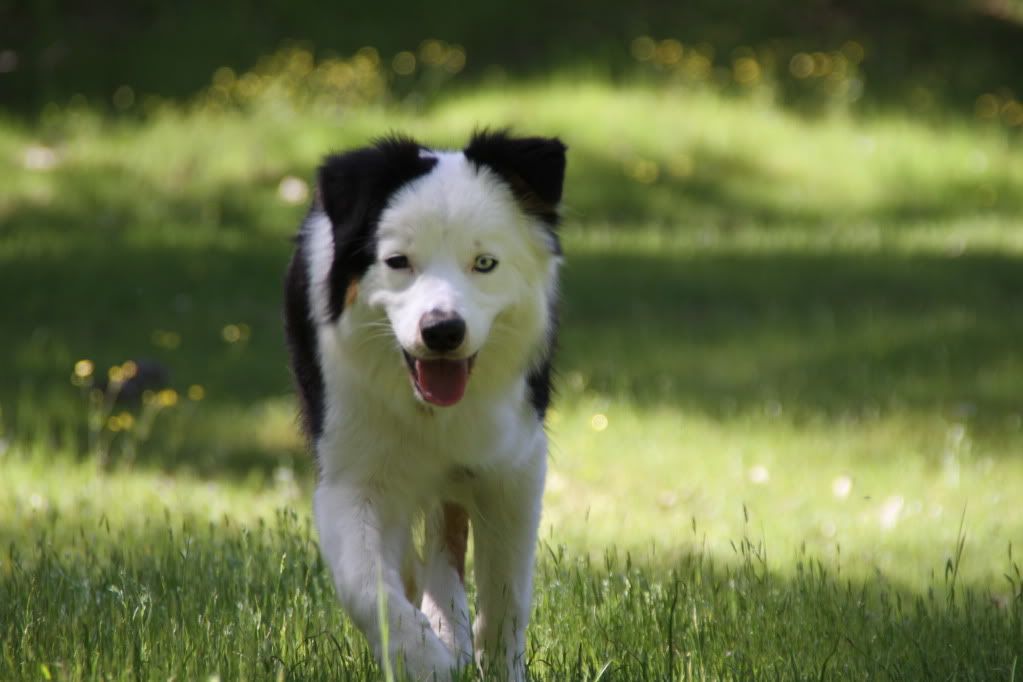 Elle is a true beauty.
Unfortunately, She's not a natural, nor does she really care about Agility... lol. No biggy really, because she's just as happy running around looking good and loving on everyone as Lilo is on the equipment. I thought I would give it a shot though. It was a big fail, haha! but none the less we had a lot of fun.
And I got a ton of Cute, Cute, Cute pictures of my Smellie Elle. =) Pictures always make me happy. And I'm so in love with my camera.... And Elle makes for a great model. lol
I haven't totally figured out my camera yet, but I'm getting there, and as far as I'm concerned, I'm really loving the way my pictures are coming out.
I had Elle do a few jumps for me, just for a picture, lol. I don't have any pics of her doing agility(I have a Few of Lilo) so I thought this was a good time to get some while it was just me and Elle...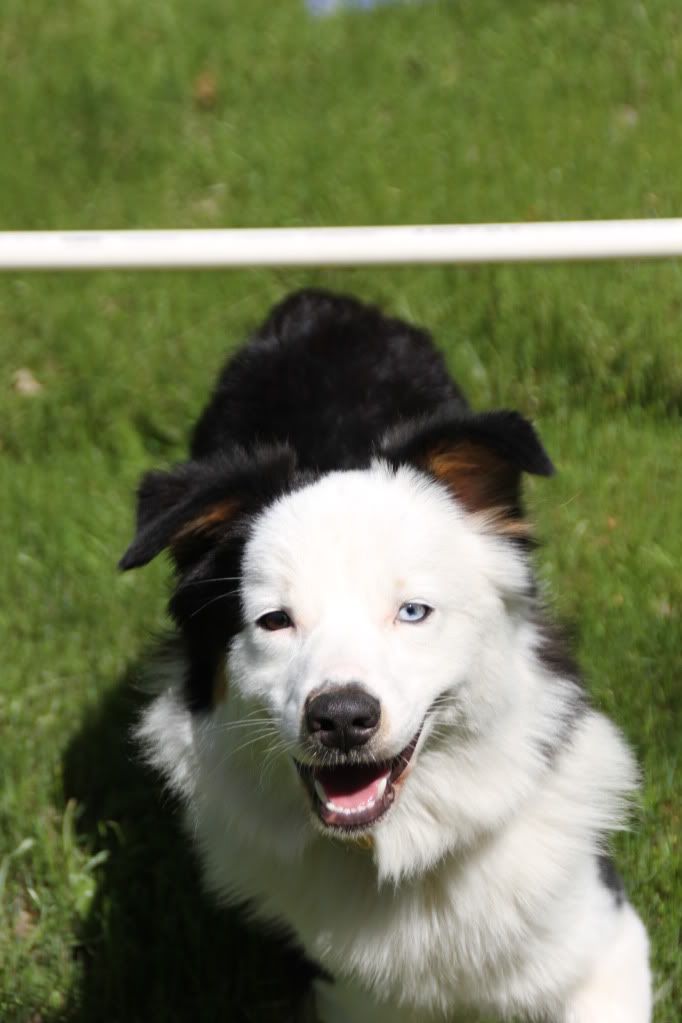 (I made this the picture of the day, just cuz I love her face, it basically sums Elle up. As in that's her lil smile that I love so much)
While Elle and I were out having some fun and spending some time together, Lilo was at home, not feeling so hot, being looked after by Dustin.....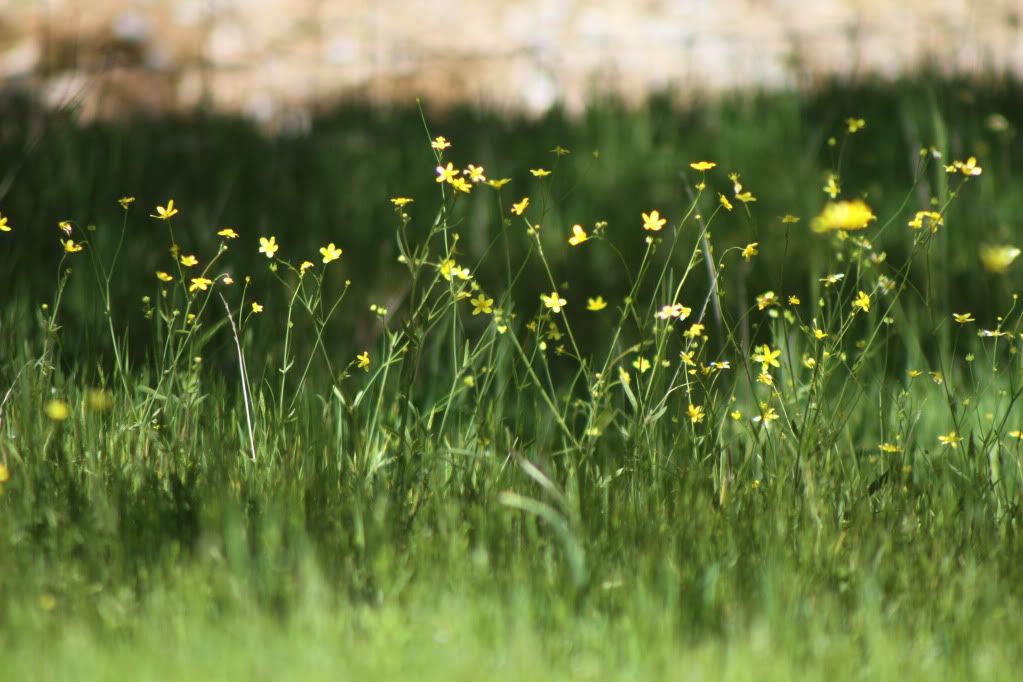 Lilo thought it would be fun to counter surf.... and well, she ate about 4-5 chicken thighs....Cooked.....Bone And All.....Smothered in BBQ Sauce...... Oooooooh yeah. So you could imagine she wasn't feeling all that great.
I have been kind of tripping over it though, I mean every dog owner, Should know, that cooked bones are a no no for dogs. So I have spent the last two days watching her closely, the first day she had the runs, Like bad, I don't want to get all graphic on ya, so I'll just say bad....
Then this morning when I took her out, her poops are solid again, small poos, but solid.... I even took a stick to one to see what was coming out (gross to some I know, but the things you must do to make sure your dogs are ok lol). One was straight, bones, but it was more like sand... if that makes sense, so I'm ganna guess that's a good thing, means shes digesting them.
Her gums are a bit pale, so for breakfast, i fed less and added a lot of water, so she would have to drink while eating... Then I contacted an old friend of mine from Hawaii, who was also a Marine Wife, and a Vet Tech, and asked her if I should be worried, And what danger signs should I be looking out for. She agreed that the pale gums could mean dehydration, like I was thinking, and said as long as shes not showing any pain, pooping, eating, and drinking or acting weird then I should be fine. If she starts puking or stops pooping or eating, means there could be a blockage, and that means Vet's ASAP...
(My Grandmothers Goats =P)
So far Lilo's looking good, her belly has gone down from a balloon to normal and she's playing again today =). THANK GOD!!! lol Now fingers crossed she'll be fine by Saturday for the Love Your Pet Expo =) I'm soooo excited, I cant wait!!! But for now Lilo will be on bed rest.... untell I feel she has passed everything with no problems....
Well I think thats it for now. =).....
Tell Next Time......